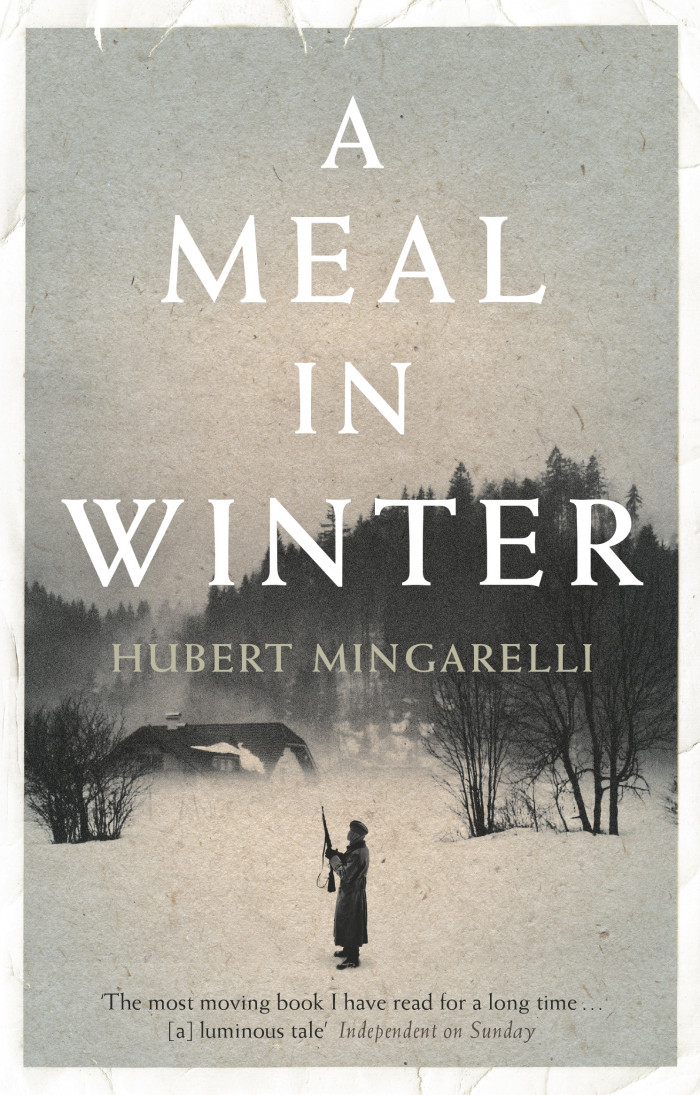 One morning, in the dead of winter, three German soldiers head out into the frozen Polish countryside. They have been charged by their commanders to track down and bring back for execution 'one of them' - a Jew. Having flushed out a young man hiding in the woods, they decide to rest in an abandoned house before continuing their journey back to the camp. As they prepare food, they are joined by a passing Pole whose virulent anti-Semitism adds tension to an already charged atmosphere. Before long, the group's sympathies begin to splinter as each man is forced to confront his own conscience as the moral implications of their murderous mission become clear.
Reviews for A Meal in Winter
A masterpiece
Chilling…from the first lines one is taken somewhere one would never wish to go, thanks to the clear, direct style, and the brilliant dialogue….impossible to put down.
Superb and devastating
The tragedy of the holocaust has rarely been better told than in this short tale, resonant with sadness and poetry
This new novel by Mingarelli doesn't offer any miracles, but his story of wretched humanity revived around a piping hot dish shows once more the greatness of an incredibly unassuming author. Breathtaking
Deliver[s] a powerful punch
Beautiful and disturbing… complex and surprising
Masterly and necessary… no intervening hand is noticeable in Sam Taylor's rendering of Mingarelli
Mingarelli's lapidary tale of awakened conscience unites historical events with the mood of a forest fairy-tale…. Brief, elegant, quietly lyrical yet driven by an inward fire
One of the most quietly shattering novels I've read
This is Mingarelli at his best. A story delivered with restraint, in hushed, sensitive prose. Perfect.
About Hubert Mingarelli
Hubert is the author of numerous novels, short story collections and fiction for young adults. His book Quatre soldats ([Four Soldiers], Le Seuil, 2003) won the Prix Médicis. He lives in Grenoble. A Meal in Winter was shortlisted for the 2014 Independent Foreign Fiction Prize.
About Sam Taylor
Sam is a translator, novelist and journalist. His translated works include HHhH and The Truth about the Harry Quebec Affair. His own novels have been translated into ten languages.